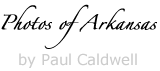 10/28/12 Featured Arkansas Photography–Early morning light at Gunner Pool Campground
Taken with a Canon 1ds MKII, lens Canon 24-70 at 24mm, iso 400, 1/60 of a second, handheld.
When working early in the morning I love to hike along Arkansas Forest Service roads as they can offer some great candid shots.  This photograph was taken near the Gunner Pool campground which is near Sylamore Creek.  When this shot was taken, I had gotten up early to work along Sylamore creek and was heading back to my car, when I looked back and caught this ray of sunlight striking the road.  The fall colors were about at their peak and there was no wind blowing.  There was a bit of smoke coming from old camp fires and it just added to the overall look and effect of the scene.
Arkansas campgrounds
/
Canon 1ds MKII
/
Canon digital cameras
/
fall colors
/
fall foliage
/
Forest Service Roads
/
gunner pool campground
/
sylamore creek
Copyright © Paul Caldwell, Photos of Arkansas