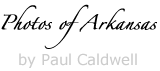 07/27/12 Featured Arkansas Photography–Sunrise throught the trees
Click on the photograph for a larger image.
Taken with a Sony Nex-7, Sony 18-200 Zoom lens @ 30mm, F5.6 1/125th of a sec, iso 400. I like to drive along the rural roads in Arkansas to look for scenes like this one which was taken in western Pulaski county, Arkansas.  This image was taken in late April before the effects of the drought began to really show in the state.  This is a typical rural county road, which is only about 1 lane wide.  The state of Arkansas has thousands of miles of roads like this and such roads are a great place to head out and look for a spot to photograph that is off the beaten path.  I used a tripod to take this shot and it's not a HDR composite which I would normally do in a scene like this.  The Sony Nex-7 was able to handle the exposure range fine at iso 400 with a single exposure.
Arkansas images
/
Arkansas Photography
/
Capture Arkansas
/
early morning
/
Landscape photography
/
Sony Nex-7
/
sunrise
/
trees
Copyright © Paul Caldwell, Photos of Arkansas