Featured Photography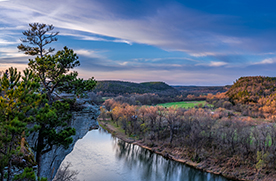 Sunset and moonrise from Calico Rock on the White River in Arkansas........
Read More

»
Latest Blog Post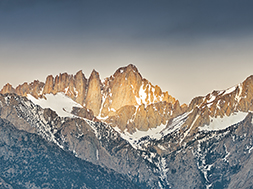 A new article on Fuji X-T2 and panorama creation in Capture One and Lightroom......
Read More

»
Articles and Reviews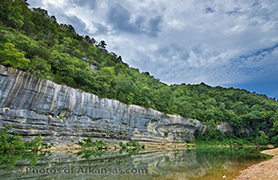 The dynamic range of the IQ100 is quite impressive but there are some concerns......
Read More

»
PLEASE NOTE:  All of the photography of this website is the property of www.photosofarkansas.com and is copy right protected.  DO NOT DOWNLOAD THESE IMAGES AND THEN CROP THEM FOR A PRINT.  THESE IMAGES ARE NOT TO BE USED IN ANY PUBLIC LOCATION WITH THE EXPRESS PERMISSION OF PAUL CALDWELL.  Do not copy any of the images on this site to paste on Facebook, Pintrest, or any other website without the permission of Paul Caldwell.  Years of time have gone into capturing these photographs, please respect that.  I do not take copy right infringement lightly.  If you have a need to display any of my work on your site ASK me before you Copy & Paste.
As of December, you can now enjoy a index of the past 36 featured photographic images by clicking here:
I have added a new Gallery, Recent Photography. This gallery will contain new work from recent trips and hikes throughout Arkansas and selection of my more popular images from over the years.
Afterglow on Yosemite Falls, California in early May 2017
Sunrise at Rainbow Rock Natural Bridge–Treat Arkansas
The main focus of this website is my vision of Photography of Arkansas. I am a working nature/landscape photographer and have been active now for over 25 years in Arkansas. You can find images from throughout Arkansas and for your convenience I have grouped the images in 6 categories:
Arkansas Ozark Mountain Images (3) Galleries
Arkansas Ouachita Mountain Images (2) Galleries
Arkansas Coastal Plain (1) Gallery
Arkansas Delta (1) Gallery
Arkansas Crowley's Ridge (1) Gallery
Arkansas River Valley (2) Galleries
You can easily get to all of my photographic galleries by clicking on this link: http://gallery.photosofarkansas.com/
Thanks to the help of  Bob Shull, a photographer based in Rogers Arkansas, I have updated all of my galleries with a much more modern look and feel.  The files now load very cleanly and with no lagging.  Please take some time to visit any of the galleries listed in the menu at the top of the page.
A view from Sam's Throne in Late August 
Please take sometime to look over my blog as I try to update it with recent news about Arkansas photographic subjects, equipment news, or photographic news in general. In the photographic articles section you will find detailed articles in regards to photographic techniques, shooting tips, and reviews of new products and software. Any feedback is always appreciated. Remember that when viewing any of the images in the galleries, you can select the option to purchase the image as photographic print. I specialize in large format printing on both archival paper or canvas. I can also help you with any framing questions and can provide framed photo print or stretched canvas featuring the image you have selected.
In the Featured Arkansas Photography section, you will find unique images of Arkansas. I tend to feature landscapes here, but will often throw in features of local color also.
Paul Caldwell
Copyright © Paul Caldwell, Photos of Arkansas