Featured Photography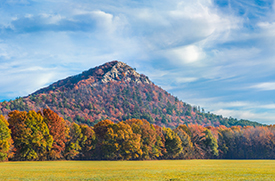 A Autumn afternoon featuring Pinnacle Mountain state park........
Read More

»
Latest Blog Post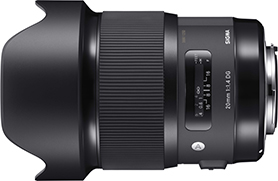 Lenstip.com has published the first full review of the Sigma 20mm F1.4.........
Read More

»
Articles and Reviews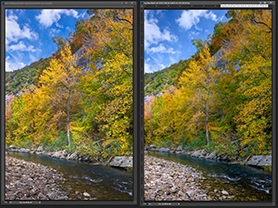 I wanted to write a bit about Fuji X-trans conversions in C1 and LR...........
Read More

»
As of December, you can now enjoy a index of the past 36 featured photographic images by clicking here:
I have added a new Gallery, Recent Photography. This gallery will contain new work from recent trips and hikes throughout Arkansas and selection of my more popular images from over the years.
A wonderful view of sunrise over downtown Little Rock taken from the Junction Bridge
 Sunset over Roark Bluff on the Buffalo River, the light on this evening was amazing
The main focus of this website is my vision of Photography of Arkansas. I am a working nature/landscape photographer and have been active now for over 25 years in Arkansas. You can find images from throughout Arkansas and for your convenience I have grouped the images in 6 categories:
Arkansas Ozark Mountain Images (3) Galleries
Arkansas Ouachita Mountain Images (2) Galleries
Arkansas Coastal Plain (1) Gallery
Arkansas Delta (1) Gallery
Arkansas Crowley's Ridge (1) Gallery
Arkansas River Valley (2) Galleries
You can easily get to all of my photographic galleries by clicking on this link: http://gallery.photosofarkansas.com/
Thanks to the help of  Bob Shull, a photographer based in Rogers Arkansas, I have updated all of my galleries with a much more modern look and feel.  The files now load very cleanly and with no lagging.  Please take some time to visit any of the galleries listed in the menu at the top of the page.
This photograph was taken in the fall of 2014 and consists of a stitched series from a Phase One IQ260 and Rodenstock 28mm lens.  On this day the colors were just about perfect!
Please take sometime to look over my blog as I try to update it with recent news about Arkansas photographic subjects, equipment news, or photographic news in general. In the photographic articles section you will find detailed articles in regards to photographic techniques, shooting tips, and reviews of new products and software. Any feedback is always appreciated. Remember that when viewing any of the images in the galleries, you can select the option to purchase the image as photographic print. I specialize in large format printing on both archival paper or canvas. I can also help you with any framing questions and can provide framed photo print or stretched canvas featuring the image you have selected.
In the Featured Arkansas Photography section, you will find unique images of Arkansas. I tend to feature landscapes here, but will often throw in features of local color also.
Paul Caldwell
Copyright © Paul Caldwell, Photos of Arkansas